Flag Balloons - Patriotic Balloons 401-841-5646
800-520-1691
These are just a few of the hundreds of stock balloons. We can create "patriotic balloons" for your event or business.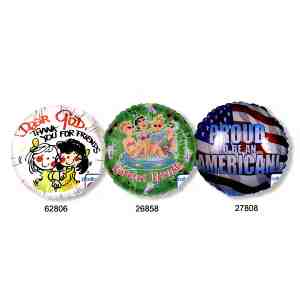 Classic Balloon - 27808
Bulk - Holographic 18" balloon with flag design and "Proud to be an American".
Holographic 18" balloon with flag design and "Proud to be an American".
Size: 18"
Request Info On This Item
*additional charges may apply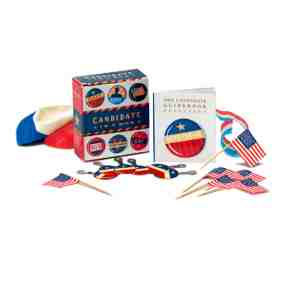 Special Favors - 1855-9
The Candidate In a Box Kit. Book is 2 1/2 x 3.
The Candidate In a Box kit. Here's the perfect non-partisan gift for anyone running for an elected position, whether it's student body president or town council member. The 32 page book offers tongue in check advice on everything from speech writing to kissing babies, and comes with American flags, printed balloons, crepe paper, and buttons reading "vote for me". Custom covered miniature kits are original and creative business gifts.
Minimum Production Time: 15 day(s)

Price
$8.15
$7.25
$6.86
$5.96
$5.60
BROWSE ALL OUR FLAG BALLOONS & PATRIOTIC BALLOONS HERE
CALL FOR PRICING! 401-841-5646
PATRIOTIC PRODUCT LINKS: (all items available with patriotic or flag theme)
Call Us For Special Quotations. Minimum Order $250.


401-841-5646 / 800-520-1691
1151 Aquidneck Avenue. Suite 498. Middletown, RI 02842 USA
home | search products | contact us | specials | closeouts shipping + ordering information | disclaimer | general terms | artwork requirements
Copyright © Patriotic-Promotions.com. All Rights Reserved.